The largest financial B2B expo is set to start next week in Limassol, Cyprus.
Kicking off the expo with a welcome party on May 23, at LA ISLA BEACH BAR, the following 2 days will feature over 50 Speakers. This is the perfect opportunity to expand your network, with more than 100 companies attending the event. Anyone capable of attending will experience what looks to be one of the best possible expo of the year.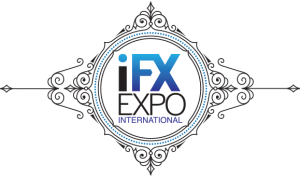 For those interested, below is a look at the Agenda.
Day 1 – May 24
What are Digital Assets and Demo of BlockEx Platform – WORKSHOP ( BlockEx )
Empowering Forex using Microsoft Cloud Technologies – WORKSHOP ( PLUGIT )
Where is Retail FX Heading? – PANEL
MetaTrader 5 taking the market – what's next – WORKSHOP ( METAQUOTES )
Regulation, Regulation, Reputation – PANEL
FOREX BROKER? LET'S TALK AUTOMATION! – WORKSHOP ( OSYS )
The key to all Brokers success – Serious Tools for Serious Traders – WORKSHOP ( CLAWS&HORNS )
Online Payments: How to increase your revenues and enhance customer experience – WORKSHOP ( FIBONATIX )
Optimizing customers` retention and profit growth through right payment technology – WORKSHOP ( DECTA )
AI & Automation in the Trading Eco-System – Are We There Yet? – PANEL
Mastering in local payment solutions – WORKSHOP ( ZOTAPAY )
Topic in Focus: Liquidity – ROUNDTABLE
Digital Contract – The new breakthrough regulative solution – WORKSHOP ( SPOTOPTION )
How the internet and affiliation systems revolutionised the diamond industry – WORKSHOP ( HELLO GROUP )
Looking at FX Trends on Google and Beyond – KEYNOTE
Processes automation in multi-asset platform – WORKSHOP ( PROTRADER )
Payments processing and its discontents – ROUNDTABLE
Day 2 – May 25
How to approach the 4AMLD, before it's too late – WORKSHOP ( ISIGNTHIS )
The Marketing Funnel Revisited: Content, Deposits, Retention – PANEL
Intelligence: Your Compass for Navigating in Turbulent Industry Waters – WORKSHOP ( FINANCE MAGNATES )
Setting Up in Cyprus: Everything You Need To Know – PANEL
CRM as a Growth Strategy – WORKSHOP ( OPTIMOVE )
Big Data Era in FinTech – WORKSHOP ( IMPACTECH )
Clear History – How To Manage Your Online Footprint – WORKSHOP ( David Malits )
Avoiding the Panic: How to work legally from international centers abroad – WORKSHOP ( TAL RON & CAPPITECH )
The Fintech story – How mobile is transforming the finance industry – KEYNOTE
Liquidity aggregation and management – beyond tight spreads – WORKSHOP ( DIVISA CAPITAL )
Are you ready for 2018? It's time for the Evolution of Trading Products – Keynote ( SPOTOPTION )
Affilaite marketing for Bokers. Basics, trends and tips – WORKSHOP ( CELLXPERT )
Industry at crossroads: Keynote speech by CySEC Head , Demetra Kalogerou – KEYNOTE