A Czech court ruling on a case involving the hacking of computers belonging to US companies states the alleged hacker can be extradited to Russia or USA.
The hacker, Yevgeniy Nikulin, was arrested by Czech police with the help of the FBI after Interpol issued the international warrant. Yevgeniy is sought after by the US because of his involvement in hacking Linkedin and Dropbox, among other companies. Russian had also been after him for a separate charge of Internet theft in 2009. Because of this, the Russians have been trying to prevent his extradition to the US and have him sent to Russia.
With the new ruling, both extradition request have been validated and currently Nikulin has only appealed his extradition to the United States. He has three days to decide if he will agree to being extradited to Russia.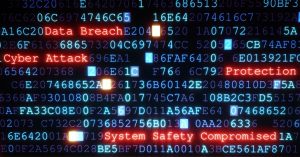 This story could take a step deeper, if a statement of the accused is true.
The defense lawyers have rejected the US charges, stating the US has been looking to turn him into a political pawn; urging him to falsely testify that he cooperated in the hacking attack on the Democratic National Committee ordered by Russian authorities and in exchange, he would receive money and a life in the United States.
This is part of the US ongoing investigation and accusation of alleged Russian involvement in their presidential elections. An accusation Russia has vigorously denied that.